IF YOU WANT TO KNOW ABOUT ME IT'S OVER HERE ︎︎︎
FOR QUESTIONS OR COLLABORATION DROP ME A MESSAGE,
I'LL BE HAPPY TO ANSWER.


---
THIS PORTFOLIO AND ITS CONTENTS ARE PROTECTED BY COPYRIGHT AND MAY NOT BE USED OR REPRODUCED WITHOUT MY WRITTEN PERMISSION.
As part of my work at Wolf Project, as a junior creative director and designer I am required to think and implement concepts related to various visual communication mediums and in order to develop the brand's image. This includes video, photography, graphic design (visual assets, editorial and packaging), web design (UI/UX) and also everything related to offline activations and in-store.
YEAR
2020 - 2021
ROLE

ART DIRECTION
DESIGN
FILM & EDITING
In this course, I launch, supervise, follow and execute creative projects. You could say that I am the creative Swiss Army knife of the company.
Here is a selection of the work I've done in this context. Feel free to check out the keynote I designed which briefly introduces the brand in question.

︎︎︎Keynote
A selection of print works and visual assets for social media.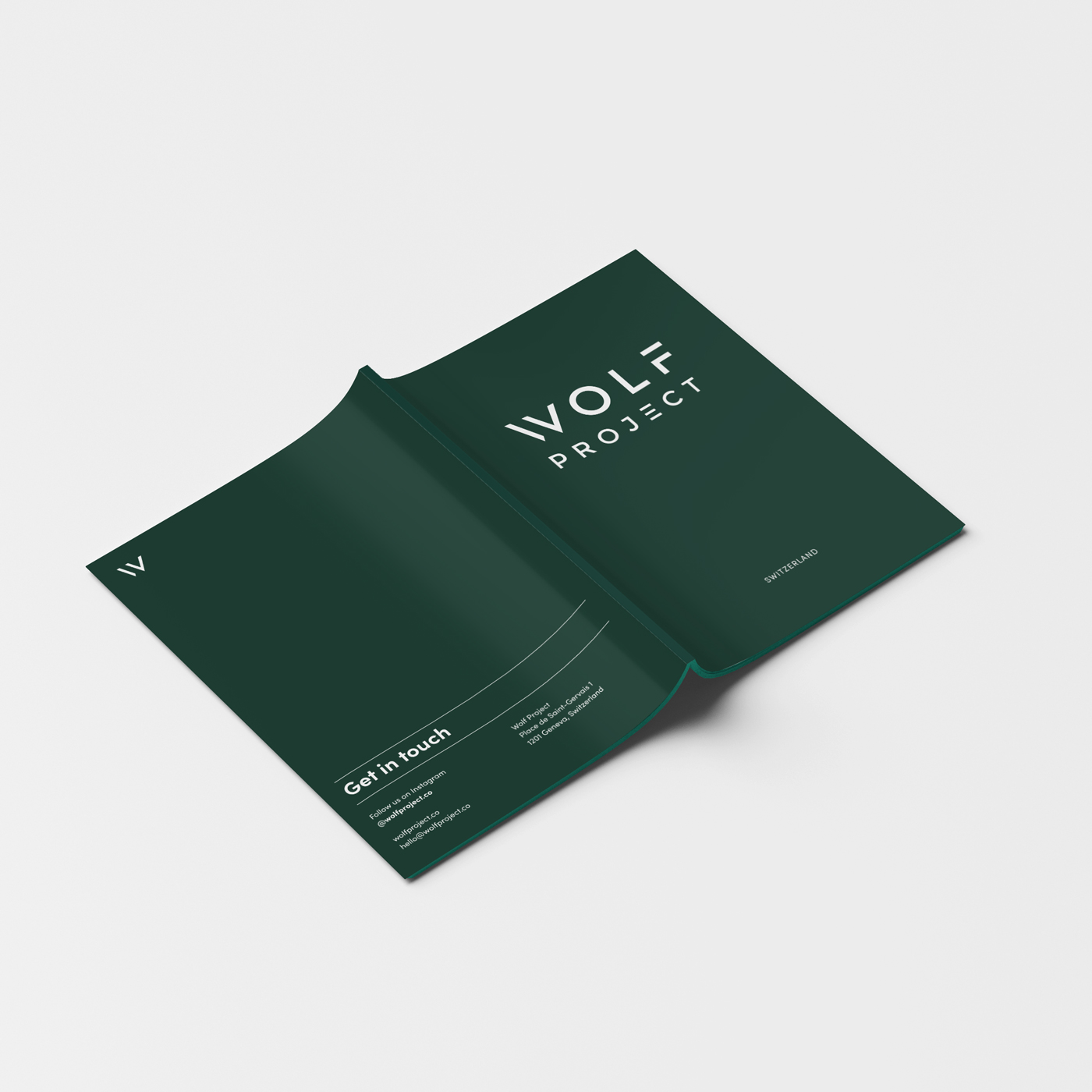 The web part is important for the company. Aligning the website design with the brand's DNA helps to strengthen its image and build customer loyalty. My work in this context always includes two parts: interface design and user experience to provide a better experience.
Here is an overview of my workflow.From sketch to reality. Feel free to check out the website : wolfproject.co
A collaboration within the framework of a fictitious project between Wolf Project and Stromer bike. The idea is to make a circuit in the city of Geneva to promote the two brands and distribute the products of Wolf Project.
Product / packaging design was a first experience for me and it turned out to be a success. I had to learn from scratch to get to touch the final product.
Here is a preview of future products including a limited edition in collaboration with Fusalp. (a French skiwear brand)
I had the opportunity to work with CORAL STUDIO an architecture and design studio to develop in-store corners and displays for different Swiss stores, mainly Manor and Bongénie. It was a very rewarding experience!